Indulge in the ideal summer vacation at 21 Nettleton
With golden sunsets over turquoise waters, a Cape Town beach vacation is a must for every bucket list. But to truly indulge in the experience, a stay at the perfect hotel is necessary. 21 Nettleton offers you a luxurious experience, catering to all your needs. It's the most sought-after destination in Cape Town and it's easy to see why. Nestled atop a cliff, overlooking the Atlantic sea, the mansion boasts breathtaking views in a prime location. With hiking trails nearby and easy access to restaurants, 21 Nettleton is one of the most exclusive beach hotels in Cape Town.
Beachfront hotels in Cape Town: A flawless backdrop
Cape Town is surrounded by stunning beaches. Although the waters can be a little too cool for comfort, you'll find the gorgeous white sands flocked with sunbathers and the glistening horizon dotted with surfers. These scenes, coupled with the infamous Table Mountain, and its kin, fulfil any holidaymaker's dream.
21 Nettleton offers residents the opportunity to relish in the breathtaking views from the comfort of their rooms. They can also enjoy a meal overlooking the ocean, take part in the hotel's guided hiking or trail and beach runs or relax with a massage in the outdoor parlour. Simply listening to the echo of the waves breaking on the shore below you is enough to soothe any soul.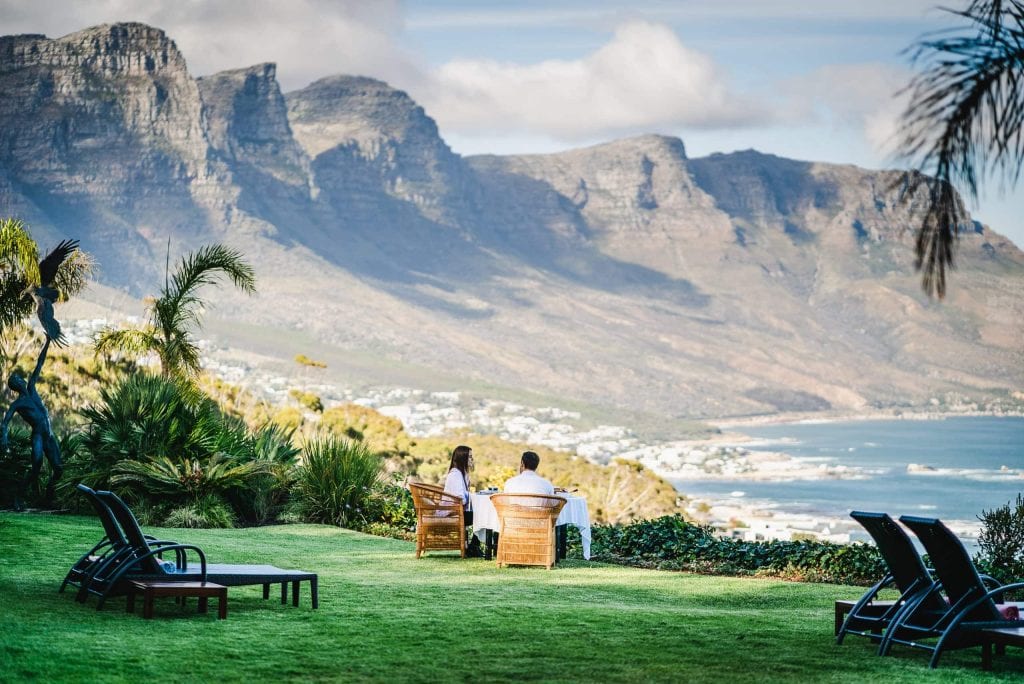 Spoiled for choice
Pristine beaches are not hard to come by in Cape Town but there are a select few that top the rest. The Clifton beaches are a favourite among tourists and locals for their soft, white sand and unique position among smooth, granite boulders. Clifton is separated into four coves, each with a personality of its own.
The affluent area is a popular spot in the summer as it makes the perfect end to the day. Visitors are known to enjoy the late sunsets with a picnic on the beach or a drink at dozens of restaurants and bars. This makes parking in the area scarce and so staying at a hotel on the beach in Cape Town is an advantage. 21 Nettleton is in a prime position with easy access to the Clifton beaches just below, making it an ideal base.
While Clifton is known for its trendy atmosphere, its rival Camps Bay is a must-visit. The strip is lined with palm trees and has a Mediterranean ambiance. It's perfect for sunbathing, beach sports and fun with the family. Hout Bay also offers tourists an idyllic experience. The picturesque town can be reached by driving alongside the marvellous 12 Apostles mountain and the Atlantic coastline.
After a day of playing in the sand
Unwinding after a day at the beach is vital. Guests can choose from 21 Nettleton's five suites or penthouse, all with 5-star service, to spend the night. If you're missing the ocean, you only have to take a few steps to your terrace until you're swept up in the spellbinding views again. Each room has a unique personality but all are guaranteed to be luxurious.
And when you're refreshed and ready to explore Cape Town again, there are many more famous sites to visit. You can head over to the V&A Waterfront for great shopping and food, visit the world-famous Aquarium and harbour, or experience local culture in the city centre, all just 10 minutes away from the hotel.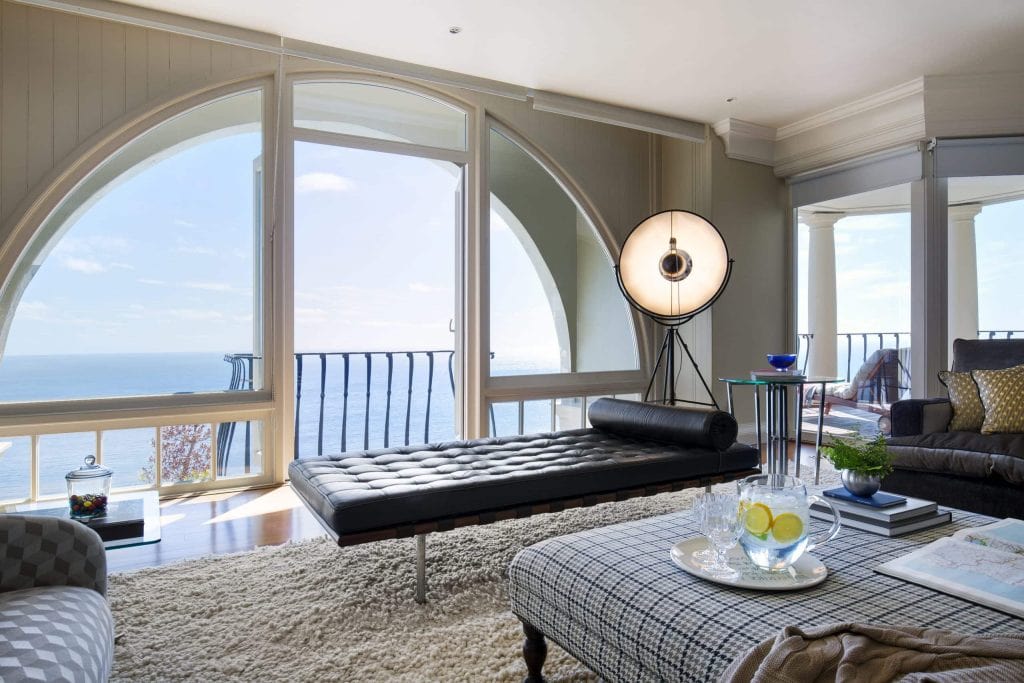 The most sought-after Cape Town beach hotel
The Mother City has much to offer, but when it comes to prime beach locations, nothing compares to 21 Nettleton. Its enviable location and unique experiences round out the ideal summer vacation.
Ready to take that blissful beach vacation to Cape Town? Have a look at our African Summer offer, where you get to stay four nights at 21 Nettleton and only pay for three.
Enquire now and book your next indulgence.